The Visual Analytics function provides visualizations of data about activity and interactions taking place in a session. The visualizations are displayed in two ways. The first being an activity matrix, and the second, a word cloud.
Activity Matrix
The activity matrix displays prompts in the columns and group members and/or an individual member in each row. The instructor will be listed in a row as well. A green dot represents a new idea, a blue dot represents a response to someone elses idea, and a yellow dot represents an additions to your own idea – what we call "idea improvement",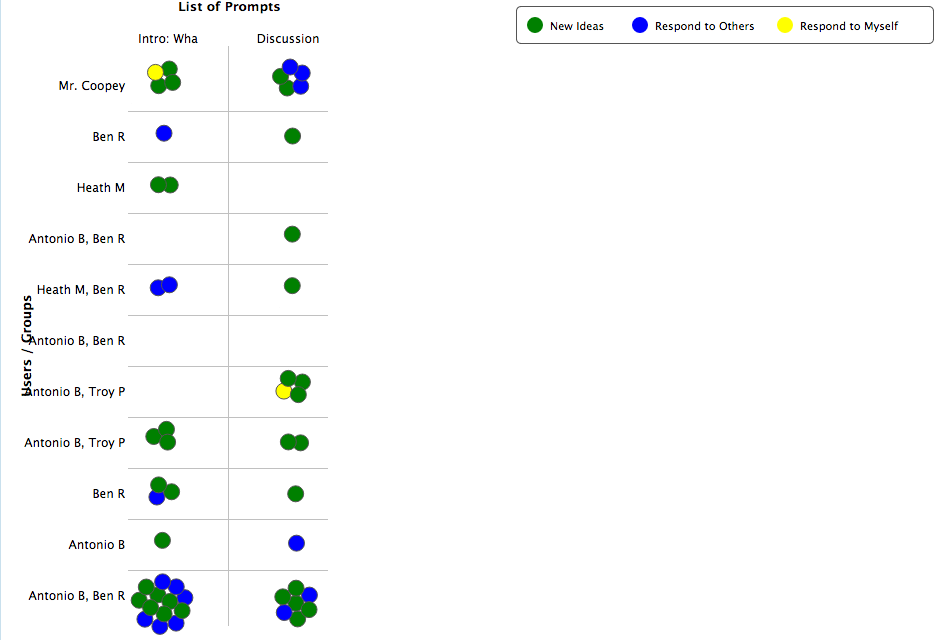 Word Cloud
The word cloud that displays frequently used words as larger and slightly faded in color. Words used less frequently are smaller and darker.

Feedback
Thanks for your feedback.